Ways to Give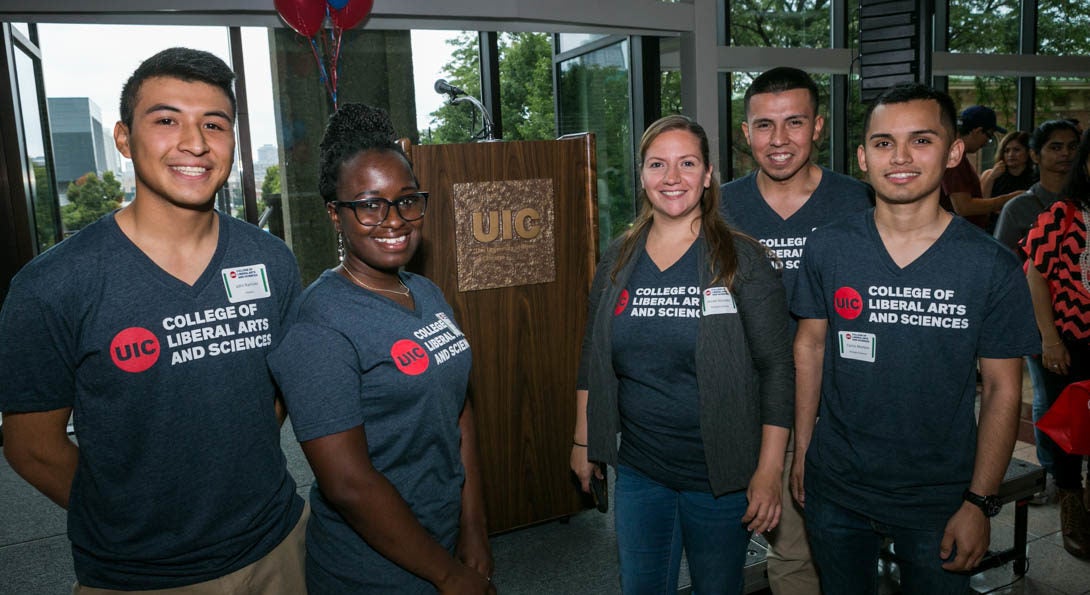 COVID-19 Information
Due to the pandemic, checks received to LAS or UIC will experience longer than normal processing times.  If you have mailed a check to LAS or UIC, you will receive a confirmation and receipt once the gift is processed.  You can make a gift online at any time and it will be processed immediately.
To make a gift by mail, please send your check to:
University of Illinois Foundation
P.O. Box 734500
Chicago, IL 60673-4500
If you have any questions about the best way to make a gift or how your gift is being handled, please contact cashdesk@uif.uillinois.edu.
UIC's College of Liberal Arts and Sciences ("LAS") is generously supported by its alumni and friends in many different ways and with gifts at every level.  Thank you for considering the following options for making a gift to support the College and its students.  Your generosity is both essential and truly appreciated. Gifts of every size help fuel our trajectory of academic excellence and discovery and expand our positive impact in the lives of students and the communities we serve.   Your support affirms a belief in the essential role that a UIC LAS education plays in preparing a new generation of leaders and innovators for the 21st century.