Alumni Spotlights
UIC LAS Alumni are making their mark in all professions, around the nation and the world. Using their LAS degree as a spring board, LAS alumni are pursing careers in fields such as medicine, business, politics, education, non-profit organizations, law, entrepreneurship, writing, health care, research, film making, and much more. Here we spotlight just a few of our amazingly talented alumni. To be considered for a spotlight, please submit your news and a JGP or PNG formatted image to lasalumni@uic.edu.
Spotlight: Alumna Alejandra Garza ('88 BA, Psychology)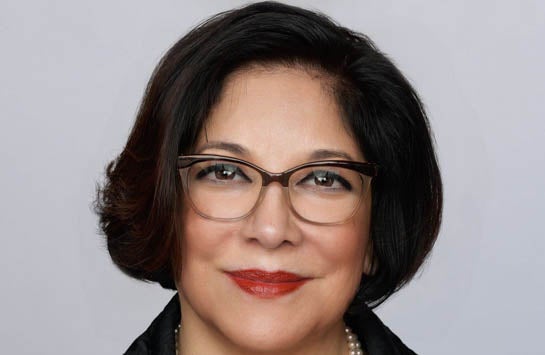 Mayor Rahm Emanuel has announced the appointment of Alejandra "Alex" Garza to serve on the Chicago Board of Education. Of the appointment, Mayor Emanuel said, "Alex is a visionary leader, and she will work tirelessly to improve our schools and support educational opportunities for the next generation of Chicagoans. There is no doubt that her proven track record as a successful small business owner makes her uniquely qualified to serve the city of Chicago in this role."
Garza will continue to lead AGG Consulting, Inc., a strategic marketing firm that she founded in 2011. She is also a member of the LAS Board of Visitors.
Spotlight: Alumna Pratibha Varma Nelson ('74 MS, '78 PhD, Chemistry)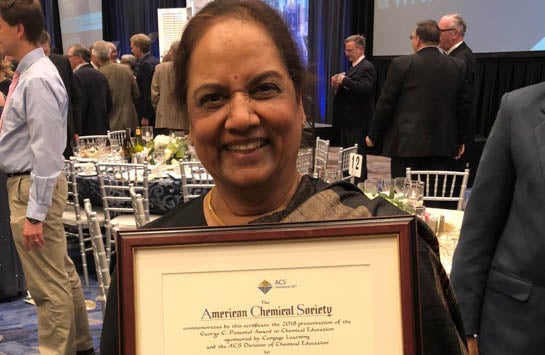 Pratibha Varma Nelson, professor of Chemistry and founding director of the STEM Education Innovation and Research Institute at Indiana University-Purdue University Indianapolis, has been named the 2018 recipient of the George C. Pimentel Award in Chemical Education, sponsored by Cengage Learning with the American Chemical Society (ACS).  The ACS is the world's largest scientific society. This prestigious award recognizes outstanding educators in the field.
Varma Nelson is internationally respected for her leadership in promoting active learning of chemistry that engages students in collaborative problem-solving and critical thinking under the guidance of a peer leader.
Spotlight: Alumnus Howard Kaufman ('82 BA, Psychology)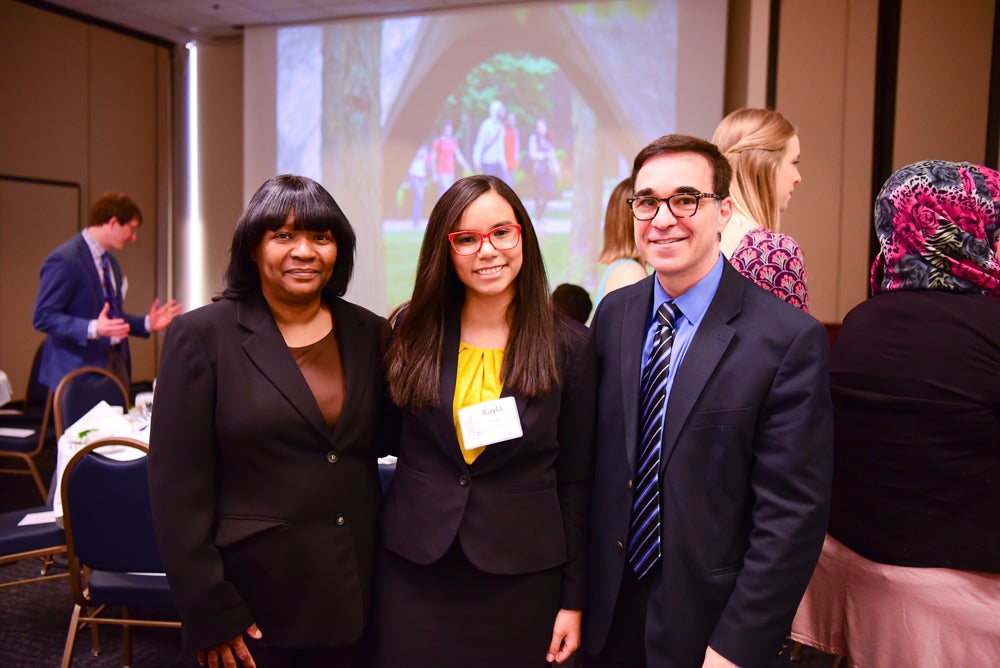 Dr. Kaufman, MD, FACS is a prominent leader in cancer immunology and a world-renowned melanoma specialist who has developed two FDA-approved drugs to treat cancer, Imlygic and Bavencio. Dr Kaufman was recently named the Chief Medical Officer of Replimune Group Inc. and brings more than 25 years of leadership in academic oncology to Replimune. Most recently, he was Chief of the Division of Surgical Oncology at the Rutgers Robert Wood Johnson Medical School in Brunswick, NJ, and from 2014-2016 was President of the Society for the Immunotherapy of Cancer (SITC).
Dr. Kaufman is pictured here with Kayla Storme ('18 BS) and her mother at the 2018 LAS Scholarship and Award Recognition Luncheon. Dr. Kaufman was the featured donor speaker and spoke about his support of undergraduate research through the establishment of the UIC Howard L. Kaufman Undergraduate Student Research Award Fund.
Spotlight: Alumna Sheryl Underwood ('87 BA, Communication)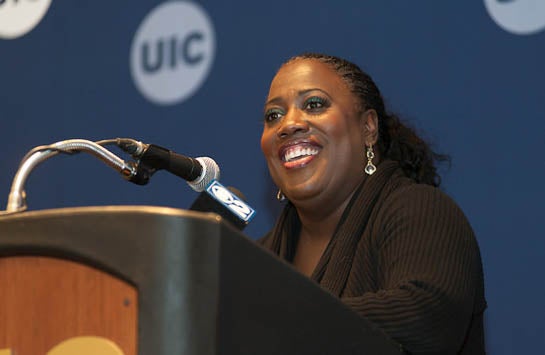 Sheryl Underwood is an American comedian, actress and television host. She first rose to prominence in the comedy world as the first female finalist in 1989's Miller Lite Comedy Search. She is well known for hosting BET Comic View and is currently one of the five hosts on the daytime chat show The Talk on CBS, a role she first stepped into in the autumn of 2011.
Sheryl returned to campus last year where she met with students and also received an Honorary Degree at the LAS Commencement.